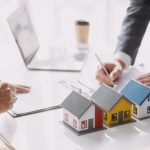 Building a custom home is an exciting adventure that allows you to create a space perfectly tailored to your needs and preferences. However, the process of building a custom home can be overwhelming and complex. To help you navigate this journey, here is a step-by-step guide to building your new custom home:
1. Define Your Vision and Budget:
The first step is to clearly define your vision for your new home. Consider your lifestyle, family needs, and design preferences. Create a list of must-haves and prioritize the features and elements that are most important to you. Simultaneously, establish a realistic budget that takes into account the cost of land, permits, materials, and labor. Having a clear vision and budget serves as the foundation for the entire building process.
2. Choose Your Location:
Selecting the right location for your custom home is crucial. Research different neighborhoods, school districts, and access to amenities that align with your needs. Consider factors such as commute times, proximity to work, and local regulations. Once you have narrowed down your options, work with a realtor or land specialist to find the perfect plot of land that suits your preferences and budget.
3. Assemble Your Team:
Building a custom home requires a team of professionals to bring your vision to life. Engage an architect to design your home based on your requirements and preferences. The architect will create blueprints that serve as a roadmap for the construction process. Additionally, hire a general contractor who will oversee the construction, coordinate subcontractors, and ensure all building codes and regulations are followed.
4. Finalize the Design:
Work closely with your architect to finalize the design of your custom home. Make sure it encompasses all your needs and desires. Consider the layout, room sizes, flow, and functionality of the space. Don't forget about exterior elements such as landscaping and outdoor living areas. Make any necessary adjustments or modifications to the design before moving forward.
5. Obtain Permits and Approvals:
Before construction can begin, you must obtain the necessary permits and approvals from the local authorities. Your general contractor will guide you through this process and ensure that all required documents and inspections are scheduled and completed. This step is necessary to ensure compliance with building codes and regulations.
6. Select Materials and Finishes:
Choosing the right materials and finishes is a critical step in building your dream home. Work closely with your contractor and interior designer to select materials that are durable, high-quality, and aesthetically pleasing. Consider factors such as flooring, cabinetry, countertops, lighting, plumbing fixtures, and paint colors.
7. Construction Phase:
Once all the necessary permits are in place and the materials have been selected, construction can commence. Your general contractor will schedule and oversee all aspects of the construction process. Regular site visits and communication with your contractor will keep you informed about the progress of the build. During this phase, it is important to address any issues or concerns promptly to ensure the quality and integrity of the construction.
8. Finishing Touches:
As the construction nears completion, it's time for the finishing touches. Work closely with your interior designer to select furniture, décor, and accessories that complement the design and style of your home. Pay attention to details such as window treatments, hardware, and landscaping. These final touches will bring your custom home to life and make it feel truly personalized.
9. Final Inspections and Walkthroughs:
Before moving into your new custom home, it is essential to conduct final inspections and walkthroughs. This allows you to identify any areas that may require attention or corrections. Work with your general contractor and architect to ensure that all finishes, systems, and components meet your expectations. Address any necessary adjustments or repairs promptly to ensure your satisfaction.
10. Move-In and Enjoy:
Once the final inspections and corrections have been completed, it's time to move into your new custom home! Celebrate this significant milestone and enjoy your new space. Take the time to settle in, get familiar with your home's features, and make any necessary adjustments. Embrace the joy and fulfillment that comes with building a home tailored to your needs and preferences.
Summary
Building a custom home can be a rewarding experience. By following this step-by-step guide, you can navigate the process with confidence and create a space that truly reflects your lifestyle and vision. From defining your vision and budget to selecting materials, overseeing construction, and conducting final inspections, each step is essential in bringing your dream home to life.
Need a General Contractor in Butte County, CA?
Smalley General Contracting is a locally owned and operated general contracting company that was established in 2006. We pride ourselves on our ability to complete any project we take on from start to finish! We handle new construction of homes from the point of design, all the way through to completion. At Smalley General Contracting we provide a wide array of services to our clients in the construction field. We are able to handle building design, new construction, lot preparation and development. We also take of remodeling projects, bathrooms, kitchens, additions and concrete projects. Come see what sets us apart from the competition, and see what we can do for you. Contact us today for your free estimate!
Categorised in: New Home Construction