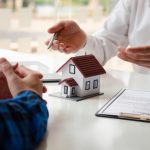 Building your own custom home is an exciting and rewarding journey. It allows you to create a space that perfectly fits your needs, preferences, and lifestyle. While the process may seem daunting, breaking it down into manageable steps can help you navigate the path to your dream home. In this comprehensive guide, we'll take you through each step of building a custom home, from initial ideas to moving in.
Step 1: Define Your Goals and Budget
Before you start picking out paint colors and floor plans, take some time to define your goals and set a realistic budget for your custom home. Consider factors like the size of the house, the type of features you want, and any specific design preferences. This will serve as the foundation for the entire project, helping you make informed decisions as you move forward.
Step 2: Choose Your Location
Location is crucial when building a custom home. Consider factors like the neighborhood, proximity to work, schools, and amenities. Research the local zoning regulations and building codes to ensure your dream home can be built in your chosen location. If you haven't already purchased the land, consult a real estate agent or a land developer to help you find the perfect site.
Step 3: Assemble Your Team
Building a custom home is a complex process that requires a team of professional contractors. You'll need an architect to design your home, a general contractor to oversee construction, and possibly an interior designer to help with the aesthetics. Research and interview potential team members to ensure they understand your vision and can work within your budget.
Step 4: Design Your Dream Home
Work closely with your architect to design your custom home. This phase involves creating detailed floor plans, elevations, and 3D renderings. Consider factors like room layout, window placement, and material choices. Make sure to discuss your ideas and preferences thoroughly to achieve the perfect design.
Step 5: Secure Financing
With your design in hand, it's time to secure financing for your custom home. Visit multiple lenders, compare loan terms, and choose the one that suits your budget and needs. Make sure you understand the terms, interest rates, and repayment schedule before committing to a loan.
Step 6: Obtain Permits and Approvals
Before construction can begin, you'll need to obtain the necessary permits and approvals from local government authorities. Your general contractor should be well-versed in this process and can help you navigate it. Be prepared for inspections and ensure your project complies with local building codes.
Step 7: Build the Foundation
The construction process kicks off with the foundation. Your contractor will prepare the site, pour the concrete, and build the foundation walls. This is a critical step that ensures the stability and durability of your home, so it's essential that it's done correctly.
Step 8: Framing and Roofing
Once the foundation is in place, your home will start to take shape. Framing involves the construction of the structural frame, creating the skeleton of your home. Afterward, the roofing system is installed, providing protection from the elements.
Step 9: Plumbing and Electrical Work
The next step is installing the plumbing and electrical systems. Highly skilled professionals are needed for these tasks, as they ensure the functionality and safety of your home. Make sure to discuss the location of outlets, switches, and plumbing fixtures with your contractor to align with your design.
Step 10: Insulation and Drywall
Insulation is crucial for maintaining energy efficiency in your home. Once the insulation is in place, drywall is installed to create the interior walls. This is when your home starts to look like a livable space.
Step 11: Interior Finishes
This is the fun part where your custom home starts to reflect your style and personality. You'll choose flooring, paint colors, cabinetry, countertops, and fixtures. Work closely with your interior designer to create a cohesive and aesthetically pleasing interior.
Step 12: Exterior and Landscaping
While the interior is being finished, the exterior of your home is also getting attention. Siding, roofing, windows, and doors are installed. Landscaping, including grading, planting, and hardscaping, is also considered to enhance the curb appeal of your new home.
Step 13: Final Inspections
Before you can move in, your local building authorities will conduct final inspections to ensure your home meets all building codes and safety standards. Be prepared for these inspections and address any issues that may arise.
Step 14: Final Walkthrough
It's time to do a final walkthrough of your new custom home with your general contractor. Check that everything is to your satisfaction and that all systems are in working order. This is your last opportunity to identify and address any concerns before closing on the project.
Step 15: Closing and Moving In
Once all the necessary inspections are complete, and you're satisfied with the results, it's time to close on your new custom home. This involves signing the final paperwork, transferring ownership, and receiving the keys to your dream home. You can finally move in and start making lasting memories in your new space.
Conclusion
Building a custom home is a rewarding experience that allows you to create a space that perfectly suits your needs and desires. By following this step-by-step guide, you'll be well-prepared for the journey ahead. Remember that effective communication with your team, staying within your budget, and closely supervising the construction process are key factors in achieving your dream custom home. So, get ready to embark on the exciting adventure of building a home that's truly your own.
Got Questions? Let Us Help!
Smalley General Contracting is a locally owned and operated general contracting company that was established in 2006. We pride ourselves on our ability to complete any project we take on from start to finish! We handle new construction of homes from the point of design, all the way through to completion. At Smalley General Contracting we provide a wide array of services to our clients in the construction field. We are able to handle building design, new construction, lot preparation and development. We also take of remodeling projects, bathrooms, kitchens, additions and concrete projects. Come see what sets us apart from the competition, and see what we can do for you. Contact us today for your free estimate!
Categorised in: New Home Construction