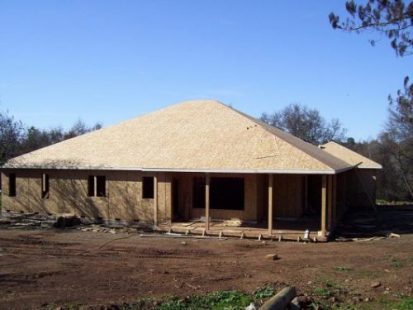 Ready to build your dream house? Our home builders in Butte County, CA want to be the ones to do it for you! At Smalley General Contracting, we have a significant amount of experience in new home construction and are capable of handling your project all the way from the early design phases through the completion of construction and the rest of the project. This design-build arrangement allows for more streamlined communication during the entire project, and more time- and cost-efficient work overall.
If you already have one of these services covered, we're happy to step in where needed, whether it's in the design or construction phase.
New Construction
Want to know more about exactly how we can help you with your upcoming project? Here's a brief overview of our construction and home remodeling in Butte County, CA:
New home construction: We'll work with you to develop your home from the foundation up, whether it's from plans we design for you or from existing plans you have already created by an architect. You can count on our expertise and commitment to quality to give you a house you can call a home for many years to come.
Additions: Want to add some square footage to your home? We're pleased to work with residential clients on their additions. These additions could involve adding second floors to ranch-style homes, or simply adding new rooms to your floor plan.
Home remodeling: A home remodel can add a lot of function and value to your home. We're pleased to help you remodel your kitchen, bathroom or any other room in your living space so you can turn your existing home into the house of your dreams.
Begin Your Build Today
If you're looking for a quote for your home construction job or simply want to know more about what makes Smalley General Contracting your ideal home construction partner, give us a call today at (530) 873-4418 and we'll be pleased to speak with you.